Waterloo Family Dental Services
We offer many orthodontic options to get our patient's teeth properly aligned for a lifetime of healthy smiles.
Waterloo Family Dental gets stubborn teeth in line.
Orthodontics is the branch of dentistry that addresses malocclusion. When your teeth do not properly line up when your mouth is closed, it is called malocclusion. Orthodontic treatments are often only thought of as cosmetic, but in reality, many jaw and bite problems can be increased due to malocclusion. Our goal at Waterloo Family Dental is to make sure your smile radiates confidence, but also that the structure and alignment of your teeth give you a lifetime of healthy oral health.
Early Othodontics
Orthodontics
Though an orthodontist can enhance a smile at any age, there is an optimal time period to begin treatment. Beginning treatment at this time ensures the greatest result and the least amount of time and expense. The American Association of Orthodontists recommends that the initial orthodontic evaluation should occur at the first sign of orthodontic problems or no later than age 7.
Adult Orthodontics
Orthodontics
Orthodontic treatment at later stages in life can dramatically improve your personal appearance and self-esteem. Improving the health of your teeth and gums is equally important. Crooked teeth and a bad bite can contribute to gum and bone loss, tooth decay, abnormal wear of the tooth enamel and surfaces, headaches and jaw joint (TMJ/TMD) pain.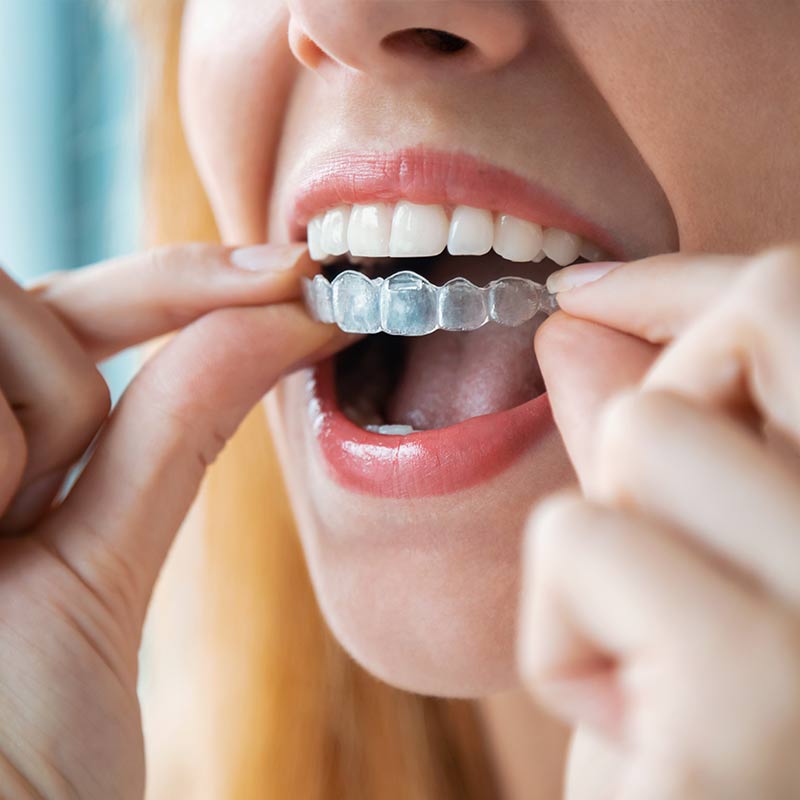 Invisalign
Orthodontics
Invisalign straightens your teeth without wires and brackets, using a series of clear, customized, removable appliances called aligners. The Invisalign System combines advanced 3­D computer graphics technology with 100 ­year ­old science of orthodontics. Invisalign aligners are designed to move your teeth in small steps to the desired final position prescribed by Prairie Lakes Dental.
ClearCorrect
Orthodontics
ClearCorrect is the clear, simple way to straighten your teeth without using traditional metal braces. The ClearCorrect invisible braces allow you to show off your outstanding smile all throughout your treatment! The ClearCorrect aligners are custom ­made, removable and clear, which means you can straighten your teeth with confidence. You can still eat and drink whatever you want, and you can brush and floss normally to maintain healthy gums and teeth.
Orthodontics
Book Your Ortho Appointment Online.
Call (920) 478-2850 or request an appointment online. Waterloo Family Dental is always accepting new patients.
Single Visit
Cleaning & Whitening
Whitening can be done in conjunction with almost any procedure or as a stand-alone visit. Get ready to look your best.